Mice & Rodent Control
Peterborough, Kawarthas & Bancroft
Mice Removal & Rodent Extermination Services
Getting rid of mice or rodents in your home, cottage or business can be a nightmare. If you have noticed mice or rodent droppings in your kitchen cupboards or on your kitchen counters of your home or business, you may have and mouse infestation problem.
Our team of professional mice exterminators provides effective mouse removal services for Peterborough County, the Kawartha Lakes, Haliburton Highlands, Bancroft, and all areas in between, that offers long-term elimination and protection from these pests.
Getting Rid of Mice in Your Home or Cottage
It is important to exterminate mice from your home, cottage, or business to avoid potential damage your property and furniture and even your health! Not only are they a major nuisance, but mice and rodents can carry diseases that humans can contract.
Our mice control experts are trained in extermination methods that are safe, effective, and affordable.  We offer both residential and commercial services for rodent infestations extermination.
Mice reproduce quickly, making it necessary to seek professional mice removal services in Peterborough, in order to eradicate them effectively and permanently.
The problem with mice and rodents is they're very crafty and can potentially cause quite a bit of damage over time to the infrastructure of a home, cottage or building.
Mice can have babies every 21 days
If mice are left unattended, they quickly become exponential in numbers
Mice will look for comfortable warm areas to build nests, the insulation inside walls, in the attic, in closets and even inside your new mattress or sofa!
Mice carry disease, they urinate & defecate from 70 to 140 times per day, depending on the amount of food available
That's a lot of poop and from only one mouse!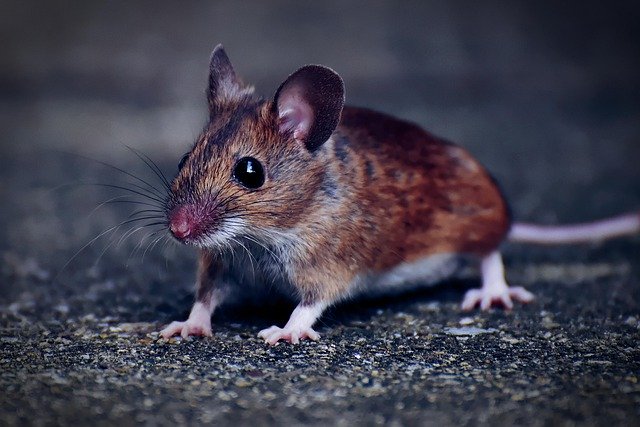 Our Mice Extermination Process
Among the methods Pest-RX uses for mouse removal and extermination, only use products that are top-quality, government-approved, and only use top-of-the-line equipment.
This ensures our mice extermination methods are completely safe for your family and pets, and effective as well.
Mice Control Solutions You Can Count On
Hearing scratching noises from your ceiling or walls?  Are you seeing mice droppings on your kitchen counters or in your cupboards?  If you have, don't wait until it's too late – contact Pest-RX today to discuss how we can help solve your mice or rodent problem before it gets out of control.
Call Pest-RX at 1-705-957-7378 or fill out our online form for a free quote today!