Gypsy Moth Control & Treatment Peterborough, Kawarthas & Bancroft
Gypsy Moths or LDD Moths (Lymantria dispar dispar) are everywhere and they're probably on your trees right now. It's important that you take early action against a Gypsy Moth caterpillar infestation, as this is the stage where they can do the most damage. If left untreated, they will eat all the leaves and eventually kill your trees.
Contact Pest-RX and we'll provide you with a free estimate by phone or email. Our professional team of exterminators provides Gypsy Moth infestation treatments for Peterborough County, the Kawartha Lakes, Haliburton Highlands, Bancroft, and all areas in between.
The Gypsy Moth is known to cause irreversible damage to trees and get their name from their ability to attach themselves to objects in order to travel. 
This species of moth has a year-round life cycle, with eggs hatching starting late May. The Gypsy Moth phase starts in late June and July and by early August, they start to emerge from their cocoon as adult winged moths.
Gypsy Moths caterpillars prefer to eat the leaves from Oak trees, however, they have been known to attack other types of broadleaf trees such as the Maple, Willow and Poplar and can even damage your evergreens.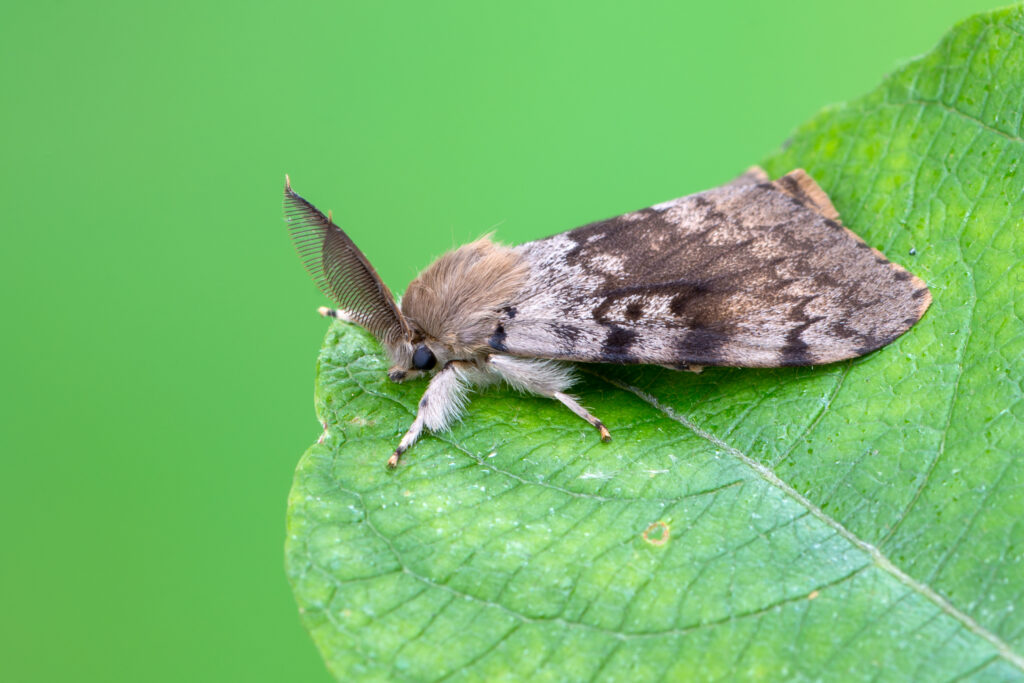 Identifying a Gypsy Moth Caterpillar Infestation
Gypsy Moths larvae can be found on the trunks of trees or bark, hide in your gardens and can even attach their eggs to the sides of commercial and residential buildings.
Most of their egg masses contain between 100 and 1,000 eggs and tend to be the size of a loonie. The size of the egg mass will give you an indication of how large the Gypsy Moth infestation is. 
Some common places to look for egg masses:
the trunks of trees
backyard swing sets
under tree branches
picnic tables
fences
piles of firewood
outdoor garden furniture
beneath building eaves
If you're unsure just how much of a problem you have, contact one of our experts and we'll provide you with a free estimate right over the phone or by email.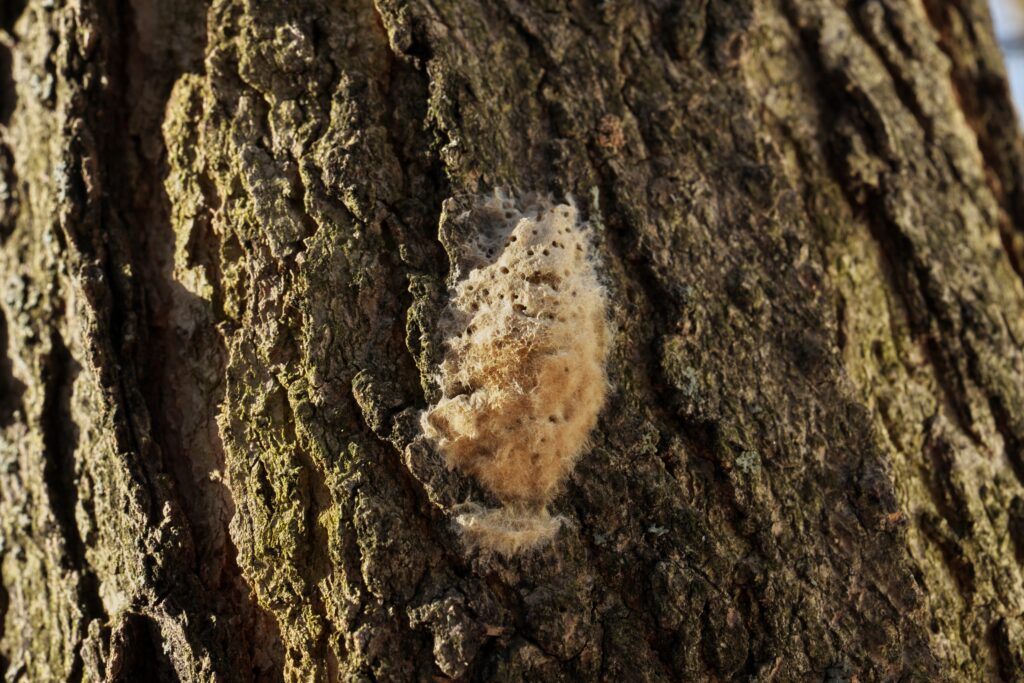 Gypsy Moth Caterpillar Control
Taking immediate action against Gypsy Moths early on in their life cycle is crucial, as once they have reached the adult stage, there is nothing that can be done.
We only use high-quality, government approved products and top of line equipment. This ensures our methods are 100% safe for your family and pets, while also being effective at removing the Gypsy Moth caterpillars from your trees while protecting your property's natural environment.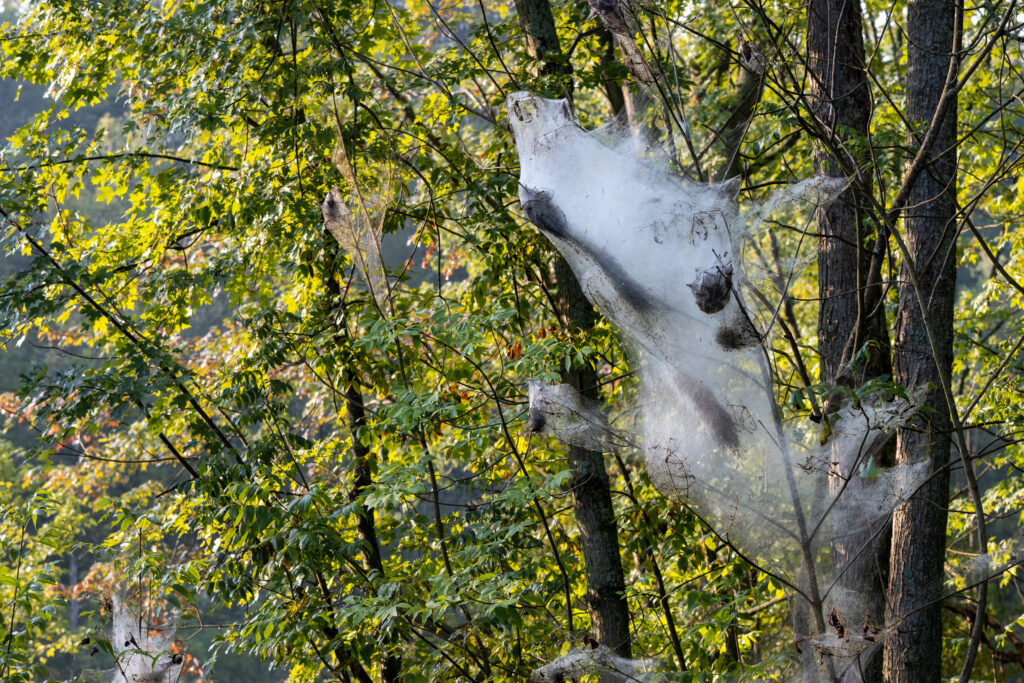 One of our licensed pest control experts will come out to your property and spray the affected trees with an organic-based insecticide that has been thoroughly tested and safe. We use a gas-powered backpack fogger that can reach over 40 feet up into the tree canopy, which can result in a 90% reduction in caterpillars.
If your trees are suffering from an infestation of Gypsy Moth caterpillars, call us today.  As pest control specialists with years of experience, we can help control these invasive and destructive pests to help restore your trees and protect them from future infestation and damage.
Get Rid of Gypsy Moths – Contact Us Today!
Don't let Gypsy Moths destroy your trees! Contact Pest-RX today for a free quote on a moth caterpillar infestation before it gets out of control. 
Call us at 1-705-957-7378 or fill out our online form for a free quote today!